Curated Lines Publishing exists to publish poetry and fiction, to promote those publications and to discuss aspects of my work.
Details of all of the titles can be found on the Books page and the blog discusses many aspects of my writing and the development of plots and poems. If you have questions – either about a book or a poem, or about the writing process you will find a form on the Contact page.
I am Chris Armstrong – a poet and a writer and this is my space!
Curated Lines Publishing is built around my blog – the place where I post poems, essays and information or general thoughts about my writing and publications, and provides access to the purchase of all of the books.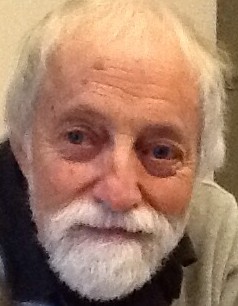 I became a poet and writer following a life during which I travelled the world as a deck or navigation officer in the Merchant Navy, worked on the farm where I now live, and then re-invented myself as an information scientist, working for both Aberystwyth University and, for the last thirty years before my retirement, for my own company. Born in Sussex, I moved to Swansea with my parents and – following my time at sea and my marriage – have lived in the same farm cottage for nearly 50 years – first as a family home and now alone. I describes myself as 'always a traveller' and in every sense of that phrase, I am – regularly travelling overseas and within the UK, regularly exploring life.
This varied and colourful background undoubtedly contributes to my poems, which have been described by one academic as "At their best, these poems have a directness, honesty and crispness of diction which enables the poet to communicate the most raw of experiences with a degree of sureness restraint and power." My first collection published by Y Lolfa was Mostly Welsh – a collection of poems rooted in the Anglo-Welsh tradition, although readers may also notice the occasional influence from poets, genres and countries outside of Wales. There are poems of place, but perhaps the strength of this first collection lies in its series of powerful poems dealing with love – in all its varied guises – and loss, and with time and memory.
My first work of fiction – almost all fiction – published in 2022, is The Dark Trilogy, which builds on and extends a long autobiographical poem to be found in Mostly Welsh. I suppose you could call it autobiographical fiction in that it builds a story, several stories, around the facts of my life. And it introduces my fictional alter ego! My collection of short stories followed early in 2023: When I Am Not Writing Poetry,  – some very short and one almost the length of a novella – was written during the latter half of 2020 while I was locked down in front of my computer during Covid, so inevitably some stories make oblique reference to the Covid 'plague'! A short collection – a poetry pamphlet – Book of the Spirit and a further longer collection of poems, Lost Time, were published a couple of months later. Lost Time brings together a collection of poems written during the last two to three years. There are poems that relate to Place, the Sea, Writing, Memories and Time… and a few poems brought about by Covid and lockdown found their way in at the beginning. Details of all books can be found on the Books page!
I am currently working on a second novel.
Another version of this text can be found on my Amazon Author page …