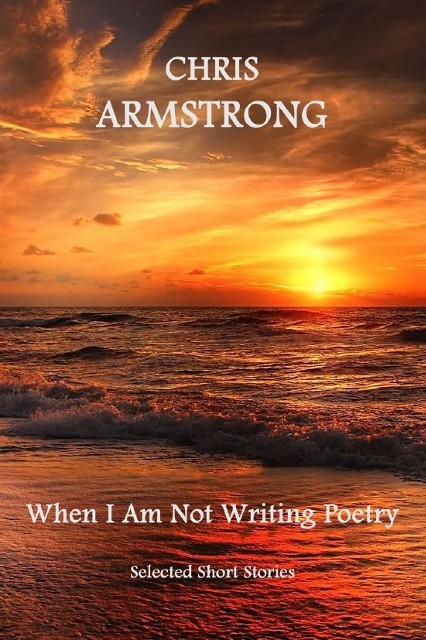 Published yesterday, Chris Armstrong's When I Am Not Writing Poetry is a selection of the short stories – some very short and one almost the length of a novella – that he wrote during the latter half of 2020 while he was locked down in front of his computer during Covid! And there are only so many poems a man can write! Several of the stories make oblique reference to the Covid 'plague' but other tales are a reflection of the author's earlier life, a half-dozen of them going all the way back to his time at sea! Several of the stories also bring to life and give a fictional back story to three minor characters from The Dark Trilogy.
Anyone who has read either his poems or his fiction – may notice a tendency to link themes to the sea! And if not the sea, then the horizon! The sea is always there! Short snapshots such as Ladies of the Port or There's Whiskey in the Jar are complemented by stories such as Cargo or The Sailing Board. Moving away from the sea there are snapshots from teenage years (such as The Call) and longer works of fiction such as Three Characters in Need of Their Writers. The final work, a short novella – A Writer's Life – creates a fictional past life in both his place of birth – Brighton and in Swansea where he grew up.
As the Kurt Vonnegut epigraph notes, the book "is a sidewalk strewn with junk, trash which I throw over my shoulders"!