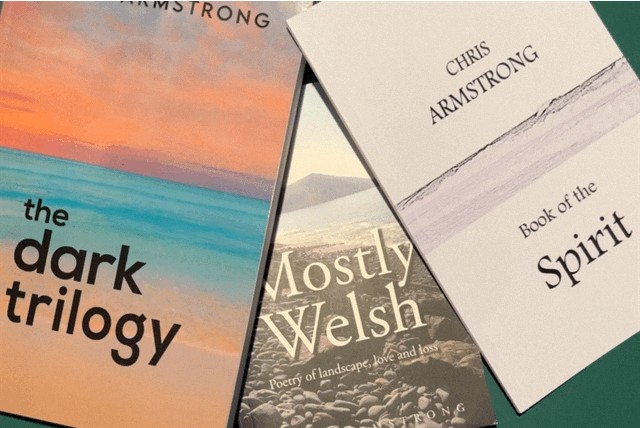 What will the next cover be?
We are pleased to announce that our new title, When I am not Writing Poetry will be available at the end of February. This collection of short stories – some very short and one almost the length of a novella – was written during the latter half of 2020… my only excuse being that I was stuck in front of my computer during the Covid lockdown! And there are only so many poems I can write! I needed a change!
Several of the stories make oblique reference to the Covid 'plague' but other tales are a reflection of my earlier life, a half-dozen of them going all the way back to my time at sea! Regular readers – of both my poems and my fiction – may notice a tendency to link themes to the sea! And if not the sea, then the horizon!
The sea is always there!
Don't forget you can buy the latest titles directly from here!
Chris Armstrong