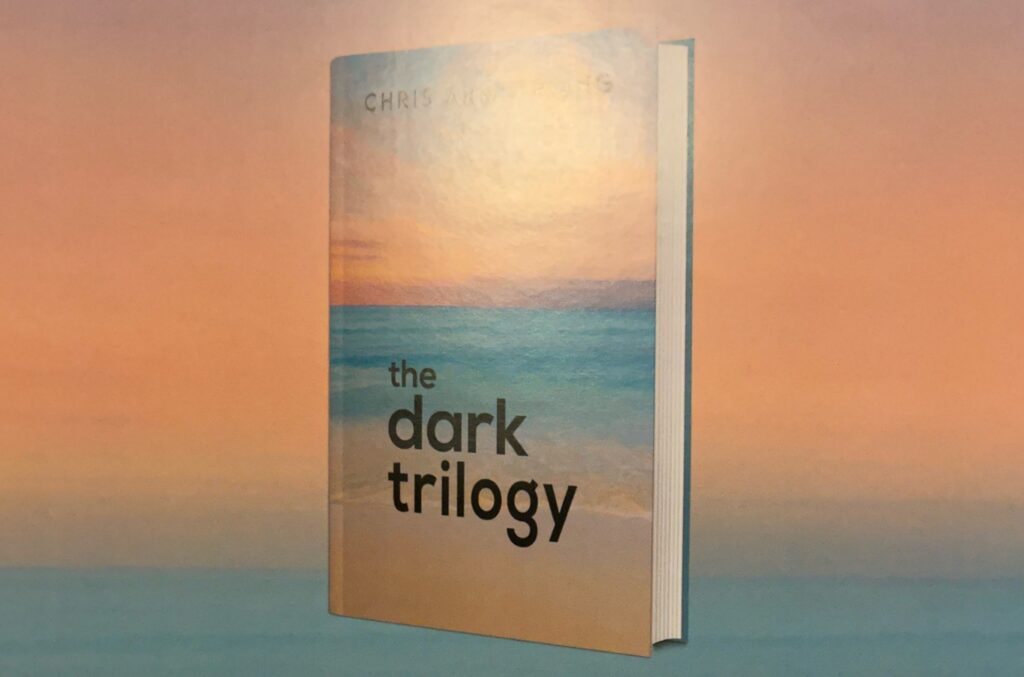 Laurence Durrell once wrote, "Reality is too old-fashioned nowadays for the writer's use. We must count upon art to revive it and bring it up to date" (Monsieur. The Avignon Quintet, 1974). Much of my writing – this is true of The Dark Trilogy and the poem at the heart of the novel, as well as of many of my other poems and, as you may discover when they are eventually published next year, also of many of my short stories – is based on (or around) my life.
Which may lead you to wonder if this is suggestive of a lack of imagination, or an unhealthy focus on myself (George Orwell noted that "Sheer egoism. Desire to seem clever, to be talked about" is one reason that people write. (George Orwell: 'Why I Write' Gangrel 4 (Summer 1946))… but I think perhaps it is just that writing for me – and perhaps for many others – is a cathartic exercise: such autobiographical writings simply offer their authors – if I may borrow Carlos Ruiz Zafon's words – "the chance to look at themselves in the mirror of memory and for a moment believe they'll live forever." (The Labyrinth of the Spirit. 2018). I have to remember though that, more prosaically and perhaps rather more negatively, Evelyn Waugh wrote, "Only when one has lost all curiosity about the future has one reached the age to write an autobiography" (A Little Learning: An Autobiography (Vol.1), 1990). Jonathan Swift noted "there is in most people a reluctance and unwillingness to be forgotten… [and] if it be founded in our nature, as an incitement to virtue, it ought not to be ridiculed." (Charles Peake quoted this in his 1971 essay, "The Coherence of Gulliver's Travels." In Claude Rawson (ed.) Swift. London: Sphere Books). But I hope at least that I remain curious about the future!
Meanwhile, like Durrell, I feel the need to revive my life, to embellish the boring facts and to bring them up to date! As Carlos Ruiz Zafon said "no genre is more fictitious than a biography"! Those who know me may recognise autobiographical fact amongst the fiction… perhaps, others will just read a fable!