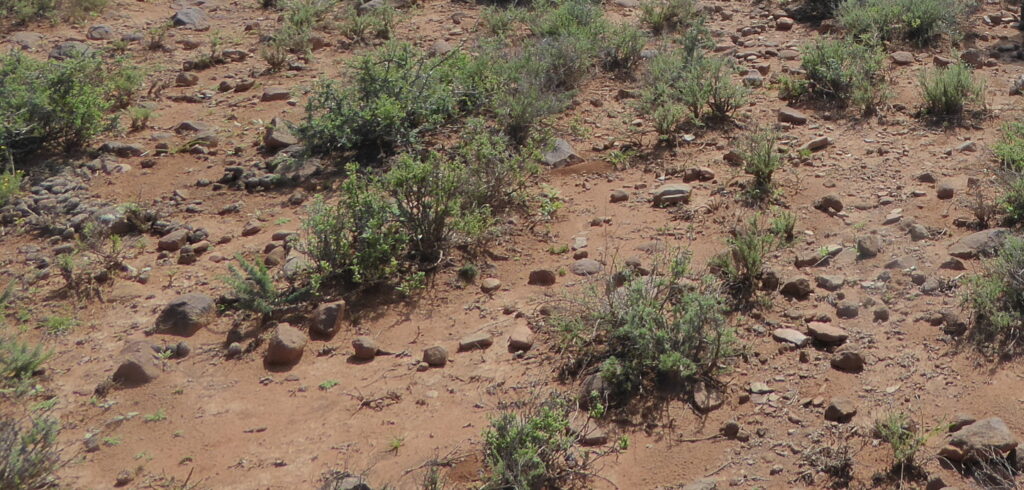 Of the Dust of the Ground
Dirt!
We were held between the tangled roots of the tall grasses and the fragrant herbs
and, amongst those pale veins that gave them life,
teased by the whispering white threads of the mycelia,
pushed aside by the harsher muscular cords that gave succour
to the bright pomegranate and the fragrant cinnabar,
we were stretched  and broken as roots grew and gained power
yet we held their tubers softly in place and felt
the rhizomes spread through our mire.
Water fell and we accommodated it briefly
as it gave succour to our burden,
drained, and left us, dust blown in the winds or
muddied clay, sod that found brief form,
as the waters gathered and flowed,
servant to some greater force, to tumble in rill and stream,
to join mighty rivers, seeking their genesis.
We were the loam left.
An afterthought.
Dust!
We were the stuff of clay, without form beneath so much life:
above us we knew verdant vine, meadowland and forest
flourished in the mists as we—slumbering,
nascent among their umbilicals, feeding their growth, were
diminished by the day's fierce heat to mere loess,
mere powder from dirt's dust destined for desert or steppe—knew only
the mighty winds that reduced our substance
until at a dawn the brume returned and held the gusts at bay
and we were one, at peace between the green grasses and the purple thyme.
Then there came one great exhalation
and in that breath power came to our ylem soul.